Well, not literally.
'Read More or Die' is the motto of the Tadoku challenge, which runs five times a year (currently, three-month-long stints and two two-week ones) and aims to motivate people into reading as much as they possibly can in their target languages. This round started today!
To sign up for Tadoku you have to use Twitter – you can either register with the Twitterbot (explained here), or you can use the web app. I tend to use Twitter because it's easier to use on my phone, but I use the web app to check my stats, too.
You can sign up currently (I believe) with up to three languages and set a page goal – for example, I've signed up with German, Mandarin and Spanish this round, with a modest page goal of 250 because I'm going to be super busy in January and because I've never hit my goal before. Ever.
So, once you're set up and ready to go, it's time to get on with the reading!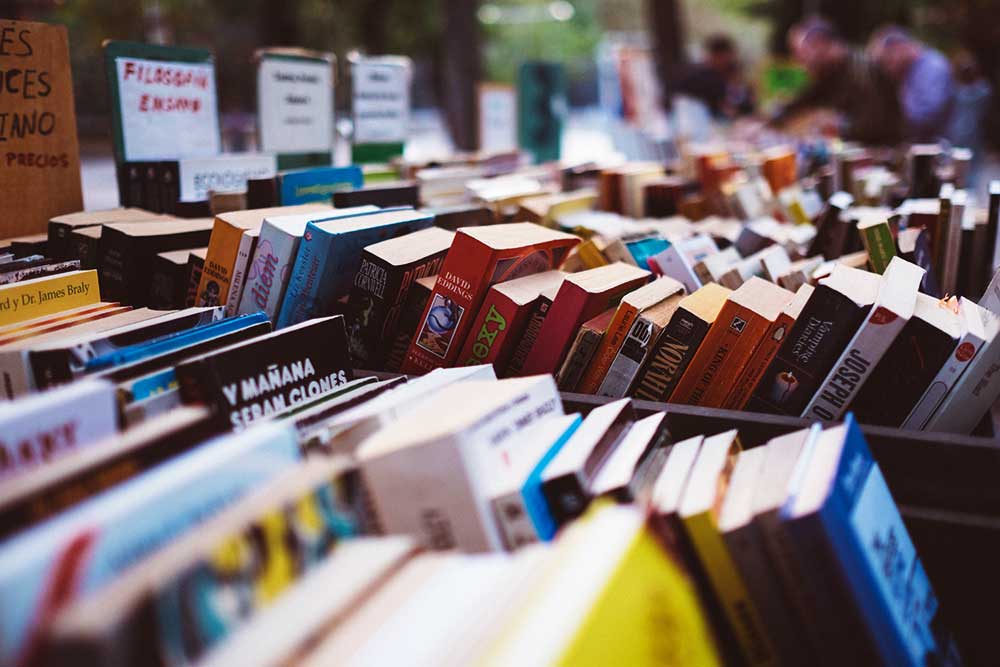 Reading in the Tadoku challenge doesn't just mean books. You can register all different types of media: books, news, subtitles, games, comics… I generally read comics for Mandarin (because they're way, wayyy easier) and books like Harry Potter for German. Spanish, I don't know. Probably The Hunger Games. 😄
Obviously it can be difficult to get hold of reading resources in other languages – especially if you're looking for cheap or free ones – but here are some of my favourite sites:
天涯在线节军 – There are lots of copyright-free translations, like Shakespeare's sonnets, Victor Hugo's work, as well as books from George Orwell, Jane Austen and Anne Frank's Diary.
Project Gutenberg is a good one for lots of languages, but particularly German. Again, the books are all older because they're copyright-free, but there's some interesting ones.
If you're not at a high level in your target language, but still want to take part in the Tadoku contest, the International Children's Digital Library can be a great help. There are lots of books that can be put into a multitude of languages, so there's sure to be something there you can enjoy.
My Reading List
So, with a target of 250 pages there's not all that much I really need to read for this round of Tadoku. However I do, of course, have a list of books I'd at least like to look at. 😉
German
Harry Potter und der Feuerkelch – J. K. Rowling
Der Hobbit – J. R. R. Tolkien 
I've got about three hundred-odd pages left on Harry Potter und der Feuerkelch, so if I finish that this month, I'll be impressed! I want to start Der Hobbit after because the fifth Harry Potter is not my favourite book and I saw Desolation of Smaug on Friday, so I'm in the mood for some Tolkien.
Mandarin
行尸走肉 – The Walking Dead
小公主 – A Little Princess – Frances Hodgson Burnett
The Walking Dead is, obviously, a graphic novel so each page is worth 1/5 (or 1/7?) under Tadoku rules. Still, it's all dialogue which means I can read it a little quicker. I'm currently on the third chapter, so I'll start from there. A Little Princess is a book I read a lot as a kid; I bought the copy I have in China and it's for people who want to learn English, so it's a dual-language book. I'm just using it the opposite way around.
Spanish
El juego del hambre – 

Suzanne Collins 
I really, really enjoy The Hunger Games trilogy and the films, so I'm looking forwards to starting this. My level in Spanish perhaps isn't so great yet, but I know the first book quite well and luckily it's written in first-person present tense, so there shouldn't be too much trouble with the verbs. Watch this space, though.
That's it for me. Let me know if you sign up for the Tadoku challenge – either here or through Twitter. And, let me know what you're reading, regardless of the language it's in. It's always fun to see what other people enjoy!